Morning Formation Guarantee
At Bugle Call Coffee we believe that everyone has a Morning Formation. We respect your morning ritual by making sure that every roast is crafted with a small batch mindset to produce coffee of the highest quality and consistency.
Our dedication to the art and science of coffee guarantees you get the fuel you need to accomplish any mission.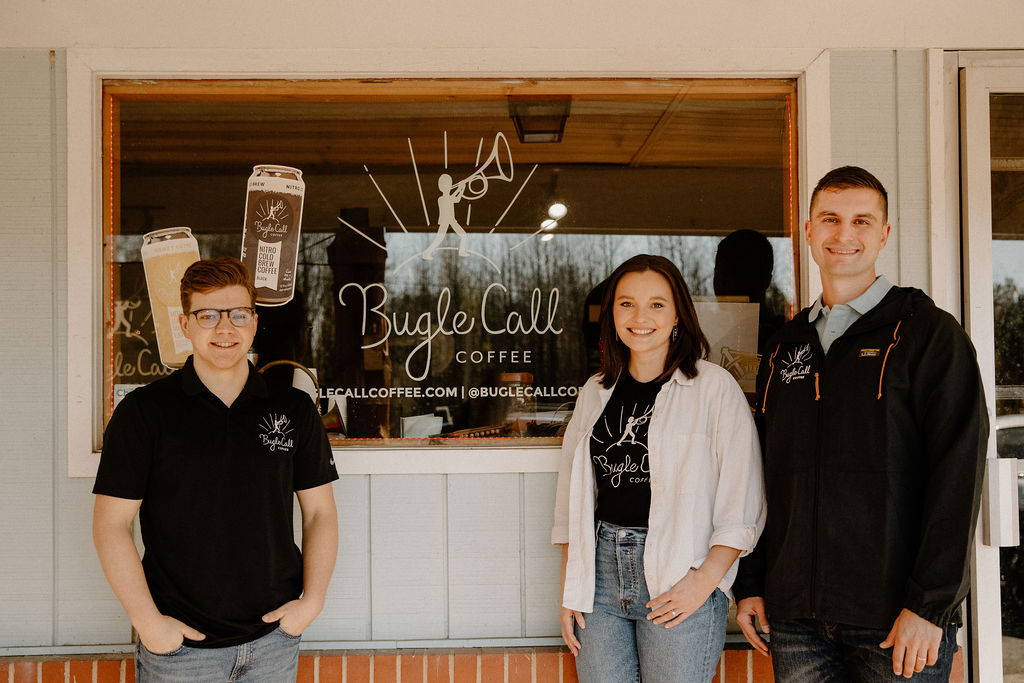 We are three Richmond, Virginia natives and childhood friends who decided to take the plunge together and open our own coffee roastery in August of 2019. Helen and Jack Montgomery (right) are high school sweethearts turned Army family turned entrepreneurs who found a way to start their own business while navigating active duty Army life. Seth Westerman (left) has known Jack since elementary school and turned his passions for art and science into his dream role as Master Roaster at Bugle Call Coffee.
The three of us are proud to be part of the rich coffee community in Richmond and to operate New Kent County's first coffee roastery.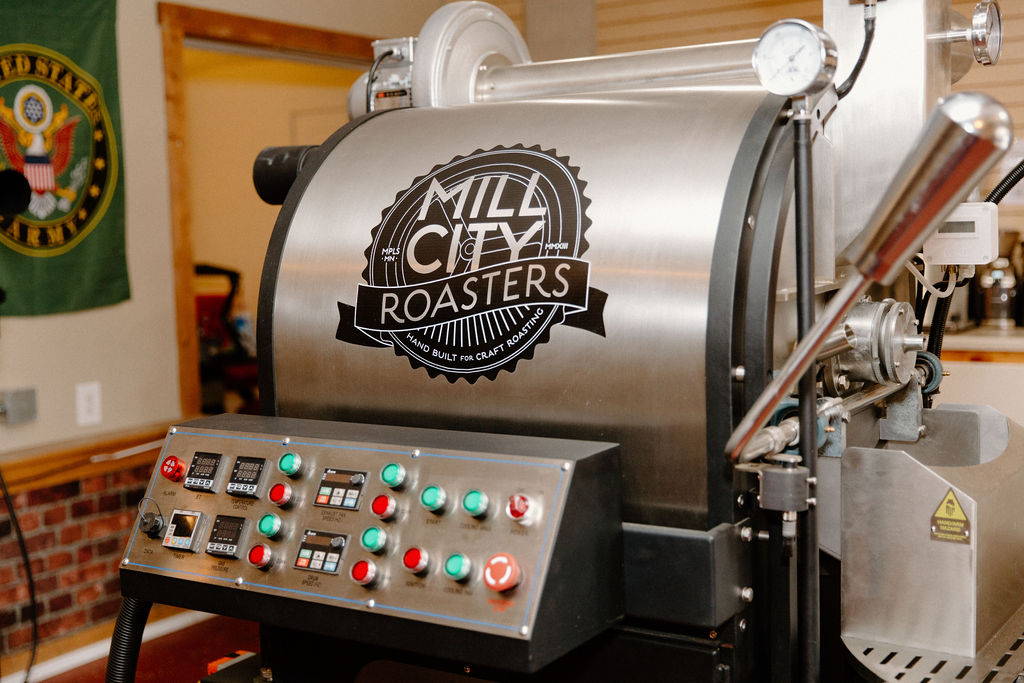 As a military family, we know a little something about early mornings, sleepless nights, and unpredictable days. We take great pride in roasting coffee that not only fuels, but helps you savor the day.
We started this company because we believe that specialty coffee shouldn't be pretentious or unattainable. All of our coffees are carefully selected, roasted, blended, and shipped to order. This small-batch approach allows us to deliver coffee that is fresh, affordable, and equitable along the coffee supply chain.  
We are proud to fuel your Morning Formation.